Concrete Polished Floors Michigan
Commercial Concrete Floor Polishing – MI.
Commercial Painting Services offers Professional Commercial Concrete Polishing in Michigan. We leverage our experience, highly trained staff, and the latest machinery that technology has to offer so your vision becomes a reality. These floors are stunning, stand the test of time, are easy to maintain, and can be customized with dye, saw cuts (your logo), patterns, and so much more. Please see the benefits of choosing to go the beautiful Concrete Polishing route below, and if you have any questions at all, don't hesitate to call us. We offer Free Estimates and our pricing is inline the most competitive in the business.

Durability
Polished Concrete offers excellent anti-slip resistance, especially when comparing to an Epoxy or Commercial Tiled floor system. The National Floor Safety Institute recognizes the results of our process as a "high traction floor".
Appearance
Polished Concrete is absolutely beautiful. We offer different levels of sheen to deliver the exact look that you intend. The high-gloss can look like a floor that has been waxed 10 times.
Saves Money
You may be here because you already know that Concrete Polishing  can save you a bundle moving forward. There are no reapplications, coatings, or repairs. Your new floor will not only be beautiful but it will be easily maintained and cost friendly.
Maintenance
Your new Polished Concrete will not require any costly sealers or wax applications moving forward. Your new floor will simply require dry mopping and wet mopping to keep it clean and can withstand most chemicals to draw out some of the more heavier topical staining that you may have. It's really quite easy to maintain because the durability and densification makes it almost entirely bullet proof.
Going Green
Commercial & Industrial Leed Credits are likely available through The American Institute of Architects for your new Polished Concrete Floor. The AIA recoginizes Polished Concrete as a "Sustainable Flooring". For more information regarding your Leed Credits within your next project, click here.
Turn it up a notch
Unlike many Commercial Flooring Contractors in Michigan, Commercial Painting Services offers total and complete customization of your new floor. We'd be excited to discuss the possiblities and/or your vision with you on the astetics of your new Polished Concrete. We do custom logos, patterns, lines, sections, and imaging. Give us a call today to schedule your in-person Free Estimate. We'd love to hear from you!
---
Affordable

Cost Effective

Leed Credits

Easy to Maintain

Customize to your brand / application

High Traction Floor

Beautiful to look at / Impressive

Safety flooring
---
Commercial Painting Services is proud to use Husqvarna's finest floor equipment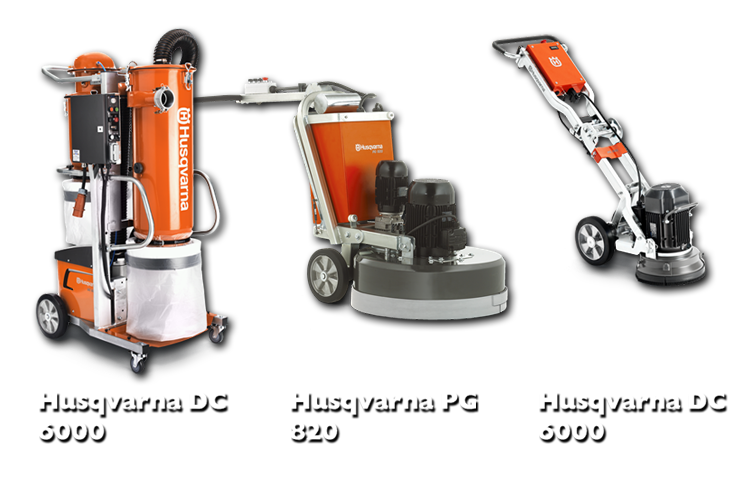 Receive Your Free Concrete Polishing LEED Credit Guide Below
Use the form below to download the Concrete Polishing Leed Credits PDF today. If you'd like to mention your project details, we'd be more than happy to look them over and give you a call. We offer Free Estimates with your free in person consultation.